| | | |
| --- | --- | --- |
| BD/Training – Ninja Training School | | |
by Doug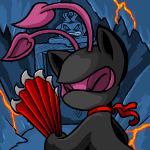 Overview:
This is sort of a revaled article, as we reveal the secret school, but it's also a guide. Firstly you need these to get into the Ninja Training School:
A Level 250 or more pet.
A red codstone.
Once you can get into the school you can train your NeoPets, and access the Secret Ninja Shop, as well as the Statue (which doesn't do much).
If you don't have a Level 250 NeoPet or a Red Codestone it'll say: "A mysterious door is before you, but you can not read the writing to decide what's within. You decide to to turn around and go the other direction before something evil comes and hurts you."
Got a Level 250+ pet, and a Red Codestone?
Getting a Red Codestone:
Well there are a few types of Red Codestones. Most obviously you can buy them on the Shop Wizard, Trading Post, etc. or you can go to the Volcano and trade in your regular codestones (Main, Lu, Vo, etc.) for a random red one.






The costs come out to be about the same, no matter which way you do it. Using the Volcano is sometimes cheaper than buying, but sometimes buying it may be cheaper, so you should just do what you prefer. If you need an expensive codestone (like a Sho Codestone), try the Volcano a few times.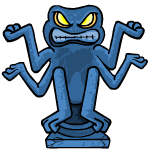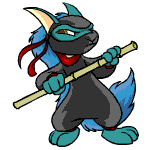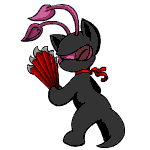 The Shop:
The Ninja Shops stocks all types of items; some that are already out on NeoPets, and others that are new and can only be found there. Once you have access to the School, feel free to buy the items, and who knows you could then sell them for a nice profit.
The Statue:
There's a mysterious statue at the school as well, but it has no proven use or function. There's rumors that it'll get you a cheaper codestone, but no one has confirmed it, and I personally doubt it.
Enjoy the Secert Ninja School, and those Ninja NeoPets look awesome, 'eh?
Some content © neonewsnow.com. All other images, likenesses, names © and/or TM Neopets, Inc. 2001-2005.