| | | |
| --- | --- | --- |
| NeoPets Guides – Famous Faeries | | |
by Esther
To begin with, what are faeries? Well, to quote NeoPets:
Faeries are tiny magical creatures that live in Neopia. Meeting one is said to be very lucky indeed, as they can bless your NeoPets with all sorts of powers and abilities. A NeoPet must be strong enough to control the faeries spells though, so if your NeoPet is inexperienced then the faerie may just fly away. There are many different types of faeries with differring powers, abilities and temperaments.
But 'Ah!' I hear you say, for we are here to learn about famous faeries, not boring old common ones. Well let me tell you, famous faeries are all different species as well, eg. Illusen – Earth, and Jhudora – Dark.
So here we go. A detailed review of most (if not all) famous faeries. Lets start with the kind earth faerie, Illusen.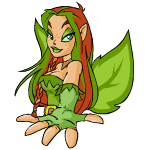 Illusen is Meridell's guardian faerie. She is of the earth, and thus her colours are a dark green and earthly shade of brown. She resides in a place appropriately named 'Illusen's Glade', and if you go there you have the option to do a quest for her. On completing the quest, you will receive a small prize in return. The prizes are given on certain levels, for example you may do three quests before you get a reward. However if you get up high enough and are willing to spend a lot of np, you would get the coveted Illusen's Staff, an excellent battledome item.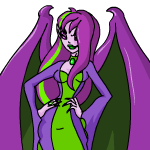 Jhudora is the much-feared dark faerie, and Illusen's worst enemy. She lives on a cloud that is aptly named 'Jhudora's Cloud' (the NeoPets team are a creative bunch, arent they) and she also will give you quests to complete if you go there. Her colours are bright green and purple, a contrast that sounds ludicrous but when put together actually manages to look rather evil. We knoe now that Jhudora and Illusen are enemies, and you should perhaps know that you may complete one of their quests a day, but only one from either. That is to say, if you did one of Illusen's quests and then went to do one for Jhudora, you would get this nasty message:
'I can't believe you did one of Illusen's Quests!!! Come back later and maybe… just maybe… I will decide to give you a quest…'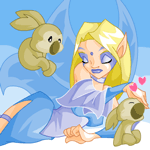 Psellia is an Air Faerie who lives high above neopia. Her main job is to keep the other air faeries under control. When she wants to get in contact with neopians, she sends down her magical NeoPet harrises with messages and gifts. She once saved the life of Meridell's greatest warrior in the Battle for Meridell. Her colours are various shades of light blue, which accentuates the fact that she is from the air.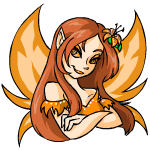 Eithne is an evil fire faerie. She was a major part of the 2003 Mystery Islnad Plot. Although she acted like a friendly faerie sent by Fyora the Faerie Queen, we later learned that she was trying to raise up an enormous monster Moltenore named Moltenus. Many believe that the monster ate the Fire Faerie before it was returned to the belly of the volcano. Eithne has not been seen since.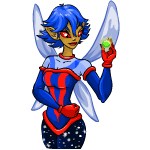 The NeoPets' Space faerie lives among the stars, and helps neopians out subtly with her telepathic powers. The most famous time was when she counteracted Dr. Sloth's ray, destroying his space station and in the process of doing so, saved Neopia. She has the ability to feel when NeoPets are close to something bad, so she will always be there to save them 🙂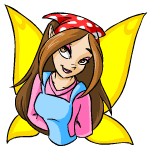 The Soup Faerie is a kind soul, feeding the hungry neopians in need. She wakes up early every morning to cook her soup, and when the straggly line of under-fed NeoPets appears, she is always ready and waiting. However, only really poor neopians (those with under 3000nps) are able to use her services.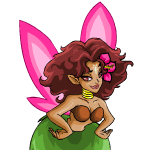 Jhuidah watches Mystery Island cooking pot, cooking things for the great Pango Pango. She will let you combine certain items in the pot to create new ones, for example if you put two different types of bottled sand in there, you will usually get a single, multicoloured bottle in return. She has had a make-over for the better after the Mystery Island plot, now she is a lot more shapely and not pudgy like she used to be.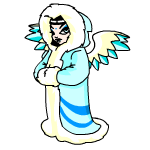 Taelia the Snow Faerie was finally unfrozen last December, allowing you the ability to do her quests. She lives atop Terror Mountain, where it is extremely cold.
If you would like to try one of her quests (and I do advise you to, generally she gives out good rewards): 'Taelia needs some items in order to complete a spell she is working on… and its FREEZING outside! If you want to venture outside into the snow and find her the items she will reward you most generously.'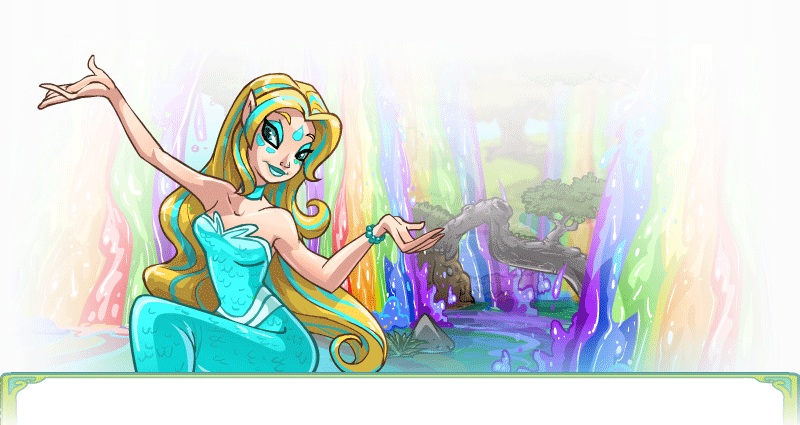 The Fountain Faerie looks after the Rainbow Fountain, a place where you can paint your NeoPets the colours you please. Getting a quest from her is an extremely rare random event, and she will usually ask for unbuyable items. However the reward is worth it, if you care to dish out the nps.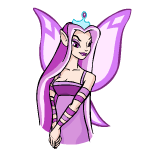 And last of all, the ever-popular Queen Fyora. She rules the land of Neopia with an element of grace that no other faerie will ever be able to possess. Her color is the majestic purple, a symbol of power and wealth. She lives in a castle in Faerieland, and keeps the Hidden Tower stocked with incredible rare items all the time without fail.
Some content © neonewsnow.com. All other images, likenesses, names © and/or TM Neopets, Inc. 2001-2005.