| | | |
| --- | --- | --- |
| NeoPets Lists/Finders – Gourmet Food | | |
The NeoNewsNow.com team has brought you a listing of all the foods considered a "Gourmet". If you see anything we do not have listed here, please let us know by using the contact us form, and we will get it up on the site A.S.A.P. We have a listing with pics and just a simple checklist for you. The pics are further down the bottom of the page.
Gourmet Club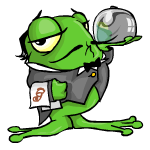 ---
---
Acara Cabbage Cake
Acara Ice Cream Surprise
Acnefruit
Air Faerie Mushroom
Angelic Ice Lolly
Ants on Ants
Apple and Custard Drops
Apple Chia Pop
Apple Lantern
Artichoke and Onion Surprise
Artichoke Cupcake
Artichoke Fondue
Asparagus and Butter Hot Dog
Asparagus Balls
Asparagus Pie
Aubergine Chia Pop
Avocado Chia Pop
Bacon Belly BusterBaked Apple with SnowberriesBanana AchyfiBanana GrubBanana Split Chia PopBangers and MashBarnacle Bills Belt Busting BurgerBat KebabBattle Duck NeggBeans and Tuna Jacket PotatoBerry Blend SlushieBig Beefy Hot DogBig Gulp NeocolaBilge Rat MadeiraBlackberry Eyrie CookieBlairnutBlood Mole PlantBLT CroissantBludberryBlue CocofizzBlue Draik EggBlue Moon SundaeBlue Pepper PizzaBlue RambusBlue ToobersBlumaroo Tail Salad ExtravaganzaBluna BurgerBrain KebabBroccoli KebabBullseye PizzaBuzz Bread SaladBuzz Dung ConeBuzz Sandwich
Cabbage Cup Cake
Caramel Poogle Biscuit
Caramel Skeith Surprise
Charcoal Jelly Beans
Cheese Slushie
Cheesey Apple Stick
Cheesy Asparagus
Cheesy Broccoli Bite
Chip Butty Pizza
Choccy Chip Skeith Biscuit
Chocolate Chip Eyrie Cookie
Chocolate Covered Toffee
Chocolate Orange Easter Negg
Chokato
Chokato Chia Pop
Cinnamon Eyrie Cookie
Clam and Meatball Pizza
Cloud Muffin
Cocoa Juppie Mocha
Coconut Juice Bowl
Combomelon Plant
Cone-Shaped Cherry
Cone-Shaped Lemon
Cone-Shaped Orange
Cone-Shaped Strawberry
Cone-Shaped Watermelon
Corn Pyramid
Cornupepper
Creamy Choccywhip
Crystal Burger
Cube-Shaped Cherry
Cube-Shaped Lemon
Cube-Shaped Orange
Cube-Shaped Strawberry
Dark Chocolate Faerie Mushroom
Dark Chocolate Poogle
Dark Chocolate Shoyru
Dark Chocolate Skeith
Double Chocolate Surprise
Double Stuffed Guppy
Doughnutfruit
Dr. Backwash
Dung Slushie
Earth Faerie Mushroom
Edible Tar Pizza
ErgyFruit
Evil Blancmange
Exotic Plant
Extra Cheesy Cheddar Crisps
Faerie Chocodrop
Faerie Festival Cake
Faerie Fruit Salad
Faerie Hot Dog
Fish Flavour Ice Cream
Fresh Lobster Tail
Frog Leg Pizza
Frozen Negg
Frozen Prawn Delight
Gargaraptor Arm
Gelupepper
Ghost Marshmallows
Gnome Shroom
Golden Juppie
Green Chryrsaberry
Green Ham
Grog Light
Grundos House Special
Grundos Luxury Kebab
Hair Stuffed Maggot
Hazelnut Whirl
Healthy Grass Hot Dog
Honey and Bacon Burger
Honey Dog
Hot Tyrannian Pepper
Jelly Finger
Jolly Green Jiggling Jelly
Juicy Melon
Juppiemint Bar
Kraku Berries
Krakuberries
Lavaberry
Le Sausage
Lemon and Lime Easter Negg
Lemon Sherbert Jelly Beans
Light Faerie Mushroom
Lobster Berry Surprise
Luxury Chocolate Easter Negg
Maple Syrup Negg
McDonalds Beverage
McDonalds Hamburger
McDonalds Happy Meal
Mega Lemon Blitz Smoothie
Mega Manoroot Sandwich
Mega Pipper Sandwich
Mega Tuna Sandwich
Megachilli Hot Dog
Mighty Steakwich
Mild Burnumup
Mini Baby Hot Dogs
Mint Chocolate Blumaroo
Mint Chocolate Chia
Mint Chocolate Easter Negg
Mint Chocolate Kacheek
Mint Chocolate Lupe
Mint Chocolate Peophin
Minty Choccywhip
Minty Eyrie Cookie
Moehog Surprise
Mosaic Negg
Mummified Hot Dog
Murky Green
Mustard and Tofu Dog
Mutated Negg
Mynci Surprise Ice Cream
Onion Cola
Orange Chocolate Shoyru
Parsnip Pie
Peachpa Stuffed Potato
Phear
Pinanna Plus
Pizza Sandwich
Plantcake
Plum
Poogle Biscuit
Pretty Pink Easter Negg
Prime Beef and Chicken Meatballs
Puntec Fruit
Pyramid Pear
Radish Meringue
Radish Pie
Rainbow Melt Pizza
Rainbow Negg
Raptraphant Leg
Rest in Peace Chicken
Slithering Snake Taco
Smelly Sardine Wrap
Smiley Pizza
Soup Faerie Mushroom
Spironut
Spooky Flying Doughnut
Spooky Ghostbeef
Spooky Handwich
Spooky Jelly Brains
Sporkle Leg
Spotted Easter Negg
Spotted Pudding with Custard
Starfish Pizza
Steak Surprise
Strange Pinanna
Strawberries and Cream Easter Negg
Strawberry Fondant Surprise
Strawberry Poogle Biscuit
Strawberry Skeith Biscuit
Strong Berry
Super Spicy Jelly Beans
Taco Dog
TeaLeef
Techo Jelly Surprise
Terry Berry
Thornberry
Tigerbuggles
Tigerfruit
Tigersquash
Tigersquash Spectacular
Turkey Dinner
Tyrannian Water Negg
Ugly Pinanna
Ultimate Ice Negg
Unripe Puntec Wrap
Waffle Burger
Water Faerie Mushroom
Watermelon Roll
Whole Chilli Deluxe Pizza
Whole Garden Fresh Pizza
Whole Yummy Cloud Pizza
None.